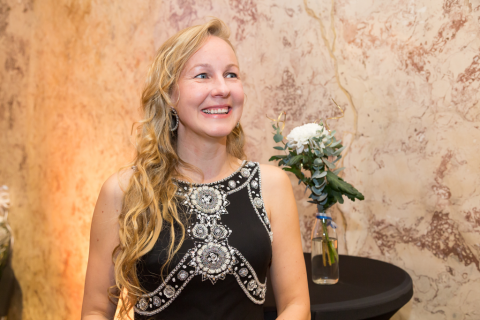 Virpi was given the inaugural Phoenix Award from the Turku Finnish University Society on Friday in recognition of and encouragement for her consistently creative and internationally high-quality research. 
The Phoenix Award was distributed for the first time and the ceremony was held at the centenary celebration of the Turku Finnish University Society at the Old Academy Building on Friday, 3 October 2017. The award was handed by the vice chair of the board and the chair of the science award committee Pekka Vallittu. The justifications for the award state that Lummaa has successfully internationalised and strengthened high-quality scientific research in Turku.
Lummaa's research at the University of Turku started with her doctoral dissertation in 1999 and continued with great success in esteemed European universities. Virpi Lummaa was appointed as the Professor of Evolutionary Biology at the University of Turku in 2017 and as Academy Professor for the period of 2016-2020.
For more information, please visit The Turku Finnish University Society and University of Turku